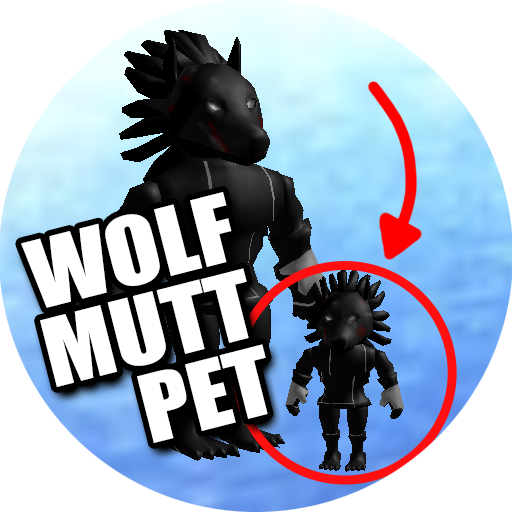 It's cute! It's terrifying! And it's completely harmless! Adopt your own little Baby Wolf Mutt in Hunger Games today!
This adorable little fellow is available in Hunger Games. Click the button below to dive into the action with your new partner in action 🙂
When you adopt a baby wolf mutt pet, you enjoy the following features:
You can give it a custom name in the Capitol Shop! Be aware that it must be appropriate to pass Roblox's built-in filtering.
It will mirror your basic emotes like "/e cheer"
It follows you around and jumps when you jump
If it's too far away, it'll teleport to you
There's even a little Easter egg teehee
Never dies and doesn't interact with any weapons; it has no gameplay effects whatsoever.
Players are already enjoying their baby wolf mutt pets in-game! Here's what they look like:
This is the first buyable product I've added to Hunger Games in quite a long time. I've been meaning to add more fun cosmetic additions like this one. I hope my players enjoy this fun little addition; I really enjoyed working on it. Please let me know what you think on the game's Discord or elsewhere.
To read more updates than just this one, you can check out the Patch Notes on the DevForum. Alternatively, you can go learn How to Play if you're new!
— Ozzypig